Word of the Day: Noodly
---
So like, I just wrote about "Bon Appétit" but I have already moved on.
Wait, no I haven't. I'm listening to it now. I really appreciate that each member of the Migos announce themselves before their verses.
Anywho, Calvin Harris is probably about to have an incredible summer. So far he has released three tracks that will be perfect for WHENEVER it gets warm. They have a bass lines, bouncy drums and bright synths. Add a crazy amount of features from popular artists and we've gotten and should expect more heat coming from Calvin. We'll dub this the post-Taylor era, which honestly everyone is better after that. I feel like if I dated her, I can live with a song about me if I get the benefit of getting glowed up afterwards. Honestly though, there are two people in this world: people that have really liked at least one Calvin Harris song…and liars.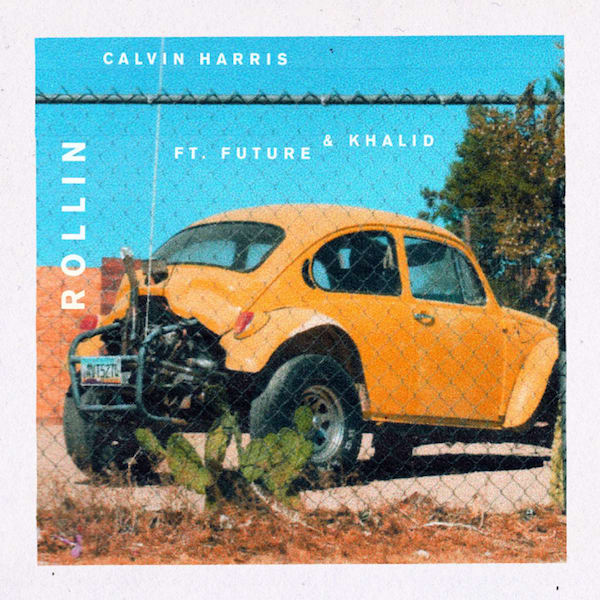 The most recent single is "Rollin" featuring Khalid (the young one, not Mr. Major Keys) and Future. This uh…yeah this is amazing. Khalid's voice sounds sooo good over the 80's-like instrumental. The simple drums and groovy bass lay behind a noodly synth line and electronically treated voice line. The song is good on like three levels. The instrumental is good by itself and I could totally hear in a movie like Drive. Khalid adds a relevance to the track and I can see his name being featured on everything soon. Even without the Future verses, I can hear some relaxed yet rhythmically interesting verses from the singer and it would be a hit. For me Future really does complete the track though. He brings a rhythmic flow that dances nicely with the aforementioned noodly synth line. The song is giving me some Gorillaz-type vibes too.
I haven't been this happy for summer music since French Montana's "Pop That." I just love it so much. *gets choked up*
One negative; they used a weird effect on Future's voice that makes it seem like he recorded this underwater. We can't all be perfect.
Peep: